Elinor "Ellie" Halstead Schwerdfeger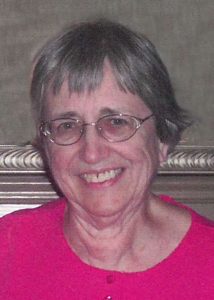 Elinor "Ellie" Halstead Schwerdfeger, born July 30, 1934 in Philadelphia, Pennsylvania, passed away peacefully on August 10, 2021 at UTMB Victory Lakes Hospital in League City, Texas, surrounded by family.
Ellie was a devoted wife, mother, grandmother, sister and friend.  After graduating from Chatham High School in New Jersey, she attended Westminster College and later graduated from West Virginia University in 1958 with a Bachelor of Arts degree.  As a young adult, she surrendered her life to Jesus Christ and publicly professed her faith in Christ as her Lord and Savior through water baptism. Ellie's passions in life were her family, music and the arts.
Elinor was preceded in death by her father, Walter Halstead II and mother, Carolyn Halstead; brother, Walter Halstead III; husband, Fred Schwerdfeger; daughter, Carol Reed; and grandson, Chandler Gendron.  She is survived by her son Stephen Gendron and wife Jennifer of Dickinson, TX; daughter Michelle Gendron of Texas City, TX; grandchildren Connor Gendron, Caleb Gendron and Katrena Reed; nephews Walter Halstead IV and Paul Halstead; niece Kathy Fortner, all of Colorado; and many friends.
A memorial home-going celebration for Elinor will be held Sunday, September 19, 2021from 4:00pm until 5:30pm in the sanctuary of Dominion Church, 6400 Calder Drive, Dickinson, Texas.  Private burial will be Friday, September 24, 2021 at Houston National Cemetery.
Arrangements are under the care of the James Crowder Funeral Home, La Marque.