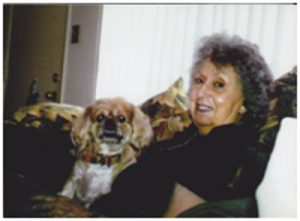 Eleanor Doris Keesler of League City, Texas passed away on May 24th surrounded by her family.  She was born on August 21, 1927 in Brooklyn New York.
Eleanor was preceded in death by her parents, her daughter Lynn Keesler and her granddaughter Angela Leavitt. She will be missed by her husband of 71 years, Elmer Keesler, her two sons, Mark and his wife, Karen A. Keesler and Glenn and his wife, Michelle Keesler and her daughter Karen J Keesler.  She also leaves behind nine grandkids, Shawn Keesler, Nicole Kirkley, Marcus Keesler, Chris Keesler, Kevin Keesler, Megan Keesler, Daniel Schneider, Melanie Garcia and Scott Schneider and eight great grandkids Jaedyn, Maverick, Austin, Lyla, Kaylin, Makayla, Braydon, and Skylar.
Eleanor was active in the Art Community over the years. Her paintings traveled the US for showings.  In 1986, she painted the Sesquicentennial Celebration Painting for her hometown, League City.
A celebration of her life will be held Wednesday May 31st at 7:00 pm at the Crowder Funeral Home, 111 E Medical Center Blvd, Webster, Texas 77598.