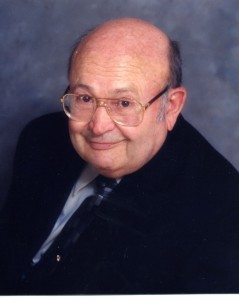 Eldred Lee Doty, Jr., loving husband, father, and grandfather, passed away Saturday June 11, 2016 in Dickinson, TX. Eldred was born May 9, 1931 to Eldred Lee Doty, Sr. and Carolyn Green Doty.
Eldred is preceded in death by his father, mother, and first wife Joyce. He is survived by his second wife Diane of Dickinson, TX; brother Bob Doty and his wife Dianne of Denver, CO; sister Carol Ann Germaine and husband Ray of Atascosita, TX; brother-in-law James Tinnin of Hull, TX; son Brent Lee Doty and wife Wendy of Robinson TX; daughter Belinda Joyce Hale and husband Wayne of Friendswood, TX; grandchildren Danielle Kupresanin and husband Kruno of Amarillo, TX; Zachary Lee Doty of Fort Worth, TX; Rev. Joshua Wayne Hale and wife Rev. Christie Hale of Mission Bend, TX; Elissa Joyce Hale of Fort Collins, CO; and great grandchildren Ben, Ellie, Sam, and Tim Hale. Eldred and his father both accepted Christ while Eldred was in his youth, going down the aisle together at First Baptist Church of Dickinson.
After graduating from Dickinson High School in 1949, Eldred joined the Navy as the Korean War began. He served on the attack cargo ship USS Algol which came under fire during the amphibious landings at Inchon, Korea. He also went ashore as a forward observer for the battleship USS Missouri at Hungnam.
While still in military service, Eldred married Joyce Cheshire of Dickinson in 1954. They returned to Texas and Eldred started a long career as an operator in petrochemical plants in Texas City. He was a long time employee of Monsanto and then Sterling, advancing to a supervisory position.
He served as an active member and deacon of First Baptist Church of Texas City, TX. In retirement he served as an active member and chaplain of the Volunteer Christian Builders. Eldred married former high school classmate Diane Smollen Thompson of Dickinson in 2003 and joined her as a member of Dickinson First United Methodist Church.
Visitation will be from 5:00 to 7:00 PM Thursday June 16 at Crowder Funeral Home in
Dickinson. Interment will be at 9:00 AM Friday June 17 at South Park Cemetery in Pearland, TX. A memorial service will be held at 11:00 AM Friday June 17 at Dickinson First United Methodist Church.
In lieu of flowers, the family requests that donations be made to Fort Wilderness, Box 715, McNaughton, WI 54543; Volunteer Christian Builders 4619 Bellefontain Ct., Arlington, TX 76017; Dickinson United Methodist Church; or MI Lewis Center in Dickinson.