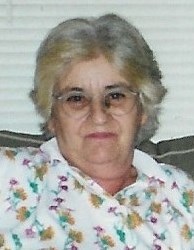 Edna Sorensen, 80, of Galveston Texas peacefully crossed over to be with our lord on Tuesday, March 7, 2017 while surrounded by family and friends at Clear Lake Regional Medical Center in Webster, Texas.
Edna devoted her life to childcare and the well-being of others. She was a member of Touch By Faith Ministries in League City.
Edna was a loving mother, grandmother, great-grandmother and friend.
She enjoyed food, music, movies, and spending quality time with family and friends.
She is preceded in death by her parents and siblings. Survivors include daughter Brenda Rodgers, son Randolph Sorensen Jr., her granddaughters Irene Hayden and husband Donnie Hayden, Melissa Ramirez and Jose Valdez, Jennifer Tinney and Thomas Pheanis, Amanda Tinney and Raymond Romero, Rebecca Sorensen and 14 wonderful great grandchildren.
The family would like to give a special thank you to the nurses from Living Hope Home Healthcare and to The Golden Girls: Liz Sumney, Becky Riehl Savoie & Psycho for the special care and love they shared with Edna.
A memorial visitation will be from 5:00pm – 7:00pm on Friday, March 10, 2017 at the James Crowder Funeral Home in La Marque.  A memorial service will follow at 7:00pm at the funeral with Dr. Regina Morris officiating.