Earnest Ray Williams, Sr.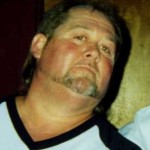 Earnest Ray Williams, Sr., 54, of Bacliff, Texas passed away Tuesday February 25, 2014. Earnest was born March 23, 1959 in Galveston, Texas, to John Henry Williams, Sr. and Roberta Williams Smallwood. Earnest served his country in the U.S. Army and worked as a carpenter for the Union Local 973.
He was preceded in death by his father – John Henry Williams, Sr., sister – Sandra Gail Vosburg and stepfather – Herman Smallwood, and Barbara J. Moore, mother of Amanda Earnest Jr. and Karea. Earnest is survived by his mother, Roberta Williams Smallwood; daughters, Amanda L. Bell, Karea M. Williams and Kelsie S. Williams; sons, Earnest R. Williams, Jr. and Kasey J. Williams; sisters, Rosie Hocutt and Debra Richardson; and brothers John H. Williams, Jr., Tommy L. Williams and James R. Williams; grandchildren – Kyra, Kyshia, Kyla, Christopher, Jirimie, Earnest III, Kelton Jr., Jaziah and Harold V. Honorary Pallbearers – The Blue Birds
Services in his honor will be held 3:00 p.m., Saturday, March 1, 2014, at Crowder Funeral Home Chapel, Dickinson Texas.