E.R. (Ru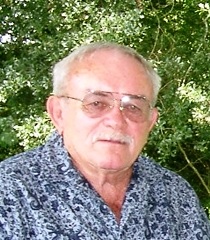 sty) Wilson departed this life peacefully in the early morning hours on Friday, the 23rd of October 2015. He was born 4 May 1929 in Eagle Lake, Texas to Elmo and Margaret Barry Wilson. At a young age he became a Marine Engineer and traveled the World. In 1951, Rusty went to work in Texas City for Monsanto Chemicals, retiring after thirty-four years. Finally, settling in Rockport in 1987, for retirement years of playing tennis, traveling, and spending special vacations on the beach with children and grandchildren.
Rusty was preceded in death by his son Marc Stephen Wilson, and daughters: Daphne Lane Pedersen and Leah Gay Cerda. He leaves behind his wife of 41 years, Beth Wilson. One brother, John Grube and wife Nancy; best friend, Charlie Ferguson and wife Beki; four daughters, Cindy Solis and husband Mario, Tracy Moyers, Lesle Mejia, Lana Blackwell and husband John, and one son, Larry Killian.
Sixteen grandchildren: Jay and Jennifer Kirschner, Jeff and Kristi Kirschner, Lisa and Rocky Gracia, Casey and Roel Nunez, Brianna and Danny Drucker, Ashley Wilson, Ryan Wilson, Bailey Moyers, Michele Mejia, Michael and Jessica Mejia, Matthew Mejia, Chachi Rodriguez, Jennifer Perez, Tavo Perez, Katie Blackwell, Gunnar Blackwell, and nineteen great grandchildren.
Memorial service to be held in League City at the Crowder Funeral Home 1645 East Main Street, Saturday November 7, 2015. Time for greeting the family is 10:00am. Actual Memorial Service begins at 11:00am.