Dr. Marion Miller Rundell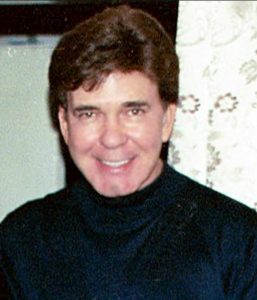 Dr. Marion Miller Rundell, 76, passed away on November 7, 2023, in Houston Texas surrounded by his family.  He was born on December 31, 1946, in Alexandria, Louisiana to Katie Eugenia Doniphan Rundell and Francis Marion Rundell.
Marion grew up in Pineville, Louisiana, where he was one with the environment.  As a child, he spent time exploring the woods, often collecting items, hunting, fishing, and catching snakes.  Marion loved the trees, the hills, the animals – all critters and wildlife.  He developed a special bond with his mother as they shared a love for the outdoors and the pursuit of knowledge.  Marion's father was a great storyteller and passed that skill down to his sons.  Marion and Ed were known to banter and tell stories at every family gathering.
Marion graduated from Pineville High School in 1964. He was active in Key Club and elected one of twelve International Trustees during his senior year.  In 1968, he graduated Magna Cum Laude from Louisiana Polytechnic University with a degree in Chemical Engineering.  He was a member of the ETA ZETA Chapter of Sigma Nu Fraternity.  Upon graduation, he worked two years for Standard Oil of California in San Francisco.  With a desire to practice medicine, he earned a medical degree at Louisiana State University Medical School in New Orleans.   He then completed a pathology residency program at Parkland Hospital, Dallas, Texas.  Following his residency program, Marion joined Clear Lake Pathology Associates in Webster, Texas.  In 1990, he received a patent to enhance medical proficiency by utilizing voice recognition programming to input information directly into the patient database. Marion was a great asset to the medical community. In 2021, he closed his private practice to retire from pathology, after 45 years of serving patients at Clear Regional Medical Center.
Marion was loyal to his Louisiana roots, and very proudly restored Bocage Plantation, being one of the best examples of Greek Revival style in the states. He valued world history and particularly his country's as he was a patriot.
Marion was a romantic at heart.  Everything he did was done with passion.  He put a tremendous amount of energy into love and celebrated relationships with others.  He lived his life to the fullest, knowing that the only thing a person possesses is time.  While he loved spending his time acquiring knowledge, art, and antiques, he valued spending time with loved ones more than anything.  He loved to share his experiences and knowledge with others.  He fought for every moment he was given and, in the end, all he wanted was just a little more time.
Marion is preceded in death by his parents Katie and Francis Marion Rundell and his half-brother, Marion Francis (Dooley) Rundell. Those left to honor and cherish his memory are his daughter, Kristy Rundell; his sons, Alexander Rundell and Dr. David Rundell; his grandchildren, Sady Rundell, Max Rundell, Molly Rundell, Marley Rundell, and Leo Rundell; his brother, Ed Rundell and sister-in-law Judy Rundell; nieces, Martha Crenshaw and Dr. Sarah Risen; nanny, Lioubov Detsyk; lifelong friend, Billie Golden; and other family members, friends and pets.
Pallbearers honored to serve will be DaShaun Benton, Thomas Crenshaw, Jonas Risen, Simon Risen, Alex Rundell, and Sady Rundell.
Honorary pallbearers will be Dr. David Duthu and Dr. Dave Gill, Jason Handler, and Adrian Trevino.
As a lover of animals, Marion asked that, in lieu of flowers, memorials be made to Cenla Alliance for Animals at www.cenlaallianceforanimals.com or another reputable no-kill animal rescue establishment.
Please help Joy to achieve her mission in supporting families by giving to Canine Comfort.
LCC K-9 Comfort Dogs (lutheranchurchcharities.org)
A funeral service will be held at 1:00 p.m. on Monday, November 20, 2023, at Crowder Funeral Home, 111 East Medical Center Boulevard, Webster, TX.
A private family burial follows the service.