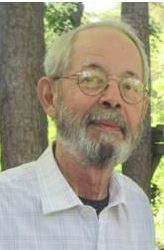 Douglas Frank Troeger, 78, of Webster, Tx died peacefully in the early morning of September 12, 2023.  He was a CPA and retired from Standard Constructors Inc. where he was the comptroller.
Doug was born in Ohio , graduated from Ohio State U. , and received his accounting degree from Akron U.   After he served in the military in Europe, he moved to Houston , Texas where he lived for the rest of his life.  In his later years, Doug enjoyed bird watching and trips with his partner, Victoria Schear to New Mexico.
He is preceded in death by a brother, William Troeger, and his partner of many years, Victoria Schear.  Survivors include a brother and two sisters:  John Troeger, Albany, Georgia, Catherine Neff, Webster, Texas, and Mary Troeger, Providence, Rhode Island.
If you wish to remember Doug, please make a donation in his name to a charity of your choice.