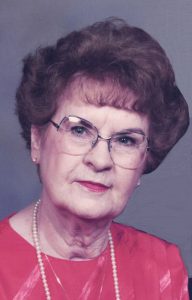 Dorothy Marie Price, of Clear Lake Shores, Texas, passed away on Thursday, September 7, 2023 in League City, Texas at the age of 100. She was born on April 23, 1923 in Henderson, Texas to Thomas and Minnie Pool.
Dorothy was the City secretary for Baytown, Texas for many years. She was a loving and wonderful, caring person and a great homemaker and cook.
She was preceded in death by her husband Tyler A. Price.
Dorothy is survived by her son Tommy Price, daughters Sherry Little and Connie Beene, grandchildren Stephen Little, Shane Little, Scott Little, Debbie Foxworth, Dena Fuller, Amy Price, David Price, 15 great-grandchildren, 17 great-great grandchildren and many other loving family and friends.
A Grave Side Ceremony will be held on Wednesday, September 13, 2023 at 10:00am at Lakewood Memorial Park Cemetery in Henderson, Texas under the direction of Crawford – A Crim Funeral Home located at 1414 S Main St, Henderson, TX 75654, (903) 657-2562.