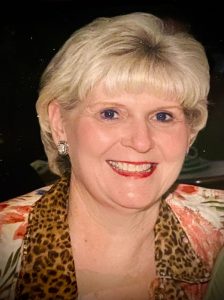 Donna Kay Ray, 70, a resident of Texas City, TX, passed away September 12, 2022 in League City, TX. Donna was born in La Marque, TX July 7, 1952 and graduated class of '70 from La Marque High School. She worked for Southwestern Bell Phone Company as well as LMISD and UTMB of Galveston.
Donna loved her family and was a loving wife, mother, grandmother, and great grandmother. She enjoyed planning birthdays, wedding and baby showers, and every aspect of Christmas. Time spent with friends playing Bunko, Texas Longhorn football, family ski trips, summers at New Braunfels, playing her piano and Sunday dinners at her parents after church with family were her most precious moments.
She is preceded in death by her parents, Loyd and Mary Jane Wainscott, Sr. and brother, Loyd Wainscott, Jr.
Donna leaves behind her loving husband of 51 years, Gaylon Ray; children: Jason Ray, wife Jennifer, and Brian Ray, wife Linsey; grandchildren: Tyler, Macy, Presley, Layton, Kaleb, Kobey, Kaden, Christella, and Rose; great granddaughter, Katie Ray; sister in law, Barbara Wainscott; and numerous extended family.
A special thank you to her care giver, Krystal Edelston and her lifelong friend Pam May.
There will be a visitation Thursday, September 15, 2022 from 5 p.m. to 7 p.m.  with a service to follow at 7 p.m. in the chapel of Crowder Funeral Home, 401 Texas Avenue La Marque, TX 77568.  Pastor David Mahfouz will be officiating.