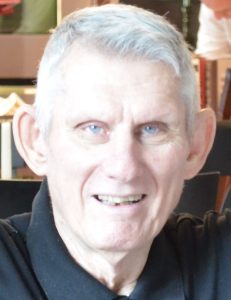 Donald John Williams, 82, a resident of Houston, TX, formerly of Wadsworth, OH, passed away August 9, 2022 in Pearland, TX. Donald was born on March 18, 1940 in Canton, OH. A graduate of Kent State University, he was a math teacher for many years in Ohio high schools and colleges. Don was a football coach as well as a high school track and field official.  He enjoyed baseball especially the Indians, Braves and Reds. Don loved folk music and hosted concerts in his home for burgeoning regional artists.
He is preceded in death by his parents, and his brother, Gerald R. Williams.
Donald was happiest with his children and grandchildren. He leaves behind his daughters: Susan Hathaway, and Katherine Williams; son, James Williams; grandsons: Parker Hathaway, and Spencer Hathaway. They will miss his jokes, laughter and homemade jelly.
The family will be having a private memorial service. Donations may be made in memory of Donald Williams to the Alzheimer's Association.