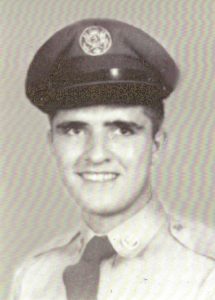 Donald James Brenneman of Kemah passed away on Friday February 19, 2021 in Webster, Texas at the age of 86.   Don was born on October 8, 1934 in Iowa City, Iowa.  He was the youngest of nine children to Christopher and Ida Brenneman.  Don grew up on a farm growing crops for Brenneman's Market.  Welcoming Don to heaven is his parents and all his brothers and sisters, Emil, Lester, Geneva, Melva, Bernice, Katherine, Bill and Paul.
At age 18, Don joined the Air Force where he excelled as a jet engine mechanic and enjoyed working at Vandenberg AFB.  During these days as a jet mechanic along the Central California Coast, Don loved the ocean and fishing became a lifelong hobby.  In 1965, Don transferred to Houston where he worked as an Apollo mechanic until becoming co-founder of Bob's AC and Heat in League City for 35 years.
Don loved living along the canal in Kemah and becoming an expert fisherman.  He taught all his children and grandchildren how to fish, and his happiest times were fishing with family. "Dad, Grandpa, Papa" will live in our hearts forever.
Today, Don Brenneman is survived in death by his wife, Janette.   Also left to cherish his memory are his three children:  daughter, Jacqueline and husband, Ned Ash; his son, Doug Brenneman; daughter, Sue Ann and husband, Brian Mitchell.   Seven grandchildren including James, Andy, Patrick, Michael, Meredith, Bryan and Summer. Also, Don is survived by his stepdaughter, Debbie and husband, Steve Dayton and their children, John and Jennifer.  Additionally, to grandchildren, Don has nine great- grandchildren including newest great- granddaughter born Feb 9, 2021.  God is good.
Memorial Service Details:
Monday March 29th at 11: 15 a.m.
Houston National Cemetery  10410 Veterans Memorial Drive/ Houston, Texas 77038.
Important to Note:  Please Arrive No Later than 11 a.m. /  Floral arrangements not accepted at cemetery
In lieu of flowers, memorials may be sent to below charity organization:
Fishing with Warriors, Inc., P.O. Box 621, Westborough, MA.  01581
508.400.5354
Fishing with Warriors Mission is to *say thanks * give back * catch fish*  feed the soul * honor sacrifice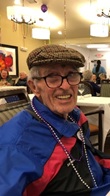 Hebrews 6:19 – "We have this hope as an anchor for the soul firm and secure."
Matthew 4:19 – "While walking by the Sea of Galilee, He saw two brothers, Simon (who is called Peter) and Andrew his brother, casting a net into the sea, for they were fishermen. And He said to them, "Follow me, and I will make you fishers of men.  Immediately they left their nets and followed Him."