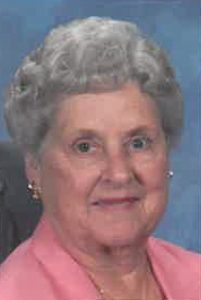 Dolores Ann Mack passed away on Friday, January 12, 2018 in Houston, Texas at the age of 86.
She was born on March 9, 1931 in Toledo, Ohio to Bernard and Agnes Heinl.  Dolores is preceded in death by her husband Robert (Jack) Mack, son John, and siblings Bernard Heinl Jr, Dorothy Rooney, Bernadine Miller, Louise Heinl, David Heinl, Sr. M. Immaculee SND, Sr. M. Louisa SND and James Heinl.  She is survived by son Bill, son Tom and his wife Theresa, grandchildren Taralynn, Tessa and Tyler, and siblings Lucie Heinl-Lukasik, Mary Einhart, Catherine Feck and Carol Zurminski.
Dolores and Jack were one of the founding families of St. Bernadette Catholic Church.  She was very active in the church including membership on the Parish Council, president of the Ladies Society, an officer of ACCW, a member of Helping Hands, a teacher of Scripture Class and served as a lector and Eucharistic Minister.
Visitation will be on Monday, January 22, 2018 at 7:30 pm at St. Bernadette Catholic Church, 15500 El Camino Real, Houston, Texas 77062.  A funeral Mass will follow on Tuesday at 10:30 am at St. Bernadette Catholic Church with Father Bob Barras officiating.  Interment will take place at Forest Park East Cemetery in Webster, Texas, with reception following at St. Bernadette Catholic Church.  In lieu of flowers you may send memorials to Helping Hands at St. Bernadette Catholic Church.