Dolores Avilez De La Cruz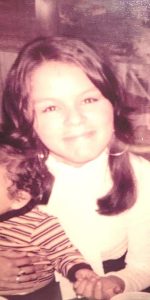 Dolores Avilez De La Cruz
Devoted Wife, Mother, and Grandmother
On the Twenty-fifth day of June 2022, with her family by her side, Dolores De La Cruz of Texas City gained her angel wings at the age of sixty-eight. She was born on the Seventeenth of September 1953, to Concepcion Lorona and David Avilez in Yuma, AZ.
Dolores married Santos J "Sonny" De La Cruz on the first day of April in 1972. They were married for 50 years. Dolores was a longtime and loyal member of St. Mary of the Miraculous Medal Catholic Church. Dolores worked many years with the State of Texas before retiring. Her hobbies included gardening, yardwork, and crafting. One of her favorite past times was regularly taking rides to the Dike with her love, Santos. She loved being with her family, especially spending time with her granddaughters.
She was preceded in death by her parents David Avilez and Concepcion Lorona, her brother David Avilez Jr, and Father-in-law Santos "Shorty" De La Cruz.
Dolores is survived by her husband, Santos J "Sonny" De La Cruz of Texas City, TX; Son, Santos J De La Cruz Jr, his wife Lucy and their daughter Stella; Daughter, Melissa Pate and Son-in-law Greg; Sisters, Francis Bergarano and Juanita Carroll of Tucson, AZ, Brother; Richard Avilez of Yuma, AZ; Brother-in-law Abdullah Al-amin of Tucson, AZ; Sister-in-law Diana Walcik of Pearland, TX. She was blessed with two beautiful granddaughters, Briana Pate and Alexis Pate.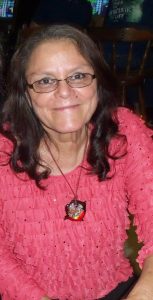 In her honor, a full Mass service will be held on Thursday, July 7th at 10:30AM. Service will be at St. Mary of the Miraculous Medal Catholic Church located at 1604 9th Avenue North, Texas City, Texas 77590. Following the service, a celebration of life reception will be held in Ponzini Hall.
Pallbearers will be Santos J De La Cruz Jr, Greg Pate, Jose Aguilera, Donnell Garcia, Ray Ramos Jr, and Nick Pate.