Desiree Jacqueline Fischer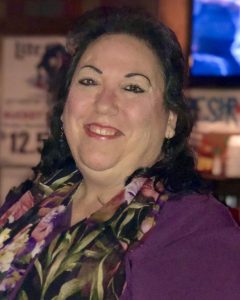 Desiree Jacqueline Fischer, 57, of Texas City, passed away Thursday, March 7, 2019. She was born October 8, 1961, in Galveston, Texas, to John Glossop and Margaret Bennett. Desiree served in the United States Army and has been a resident of Galveston County most of her life. She loved singing karaoke and making floral arrangements.
She is preceded in death by her parents and grandchild DeSean. She is survived by her husband George William Snell III; two daughters: Robin Lee Sprowel and Rachel Lynn Stokes and husband Raymond; brother John Steven Glossop and wife Shar; four grandchildren: Joseph, Nijah, Isiah and Tai; Uncle John and Aunt Carolyn Bennett, and many more family and friends that loved her dearly as well as her special little friend Piper. Rest peacefully in heaven until we see you again.
A Celebration of Life will be held on Friday, March 15, 2019 at 8:30pm at Louis' Bait Camp, 3510 Hwy 6, Hitchcock, TX 77563.