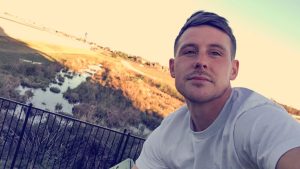 Derek Zachary Lee, 27, passed away on October 17, 2021 in Houston, Texas. Derek was born on November 12, 1993 to Crystal Hamm. Derek was preceded in death by his Grandfather James Aubrey Lee , Uncles Christopher Leavell and Jonathan "Bonji" Leavell.
He is survived by his son Ezra Lee, whom he loved so incredibly much. His Mother, Crystal Hamm, Fathers, James Johnson, Derek Lee, and step-father David Hamm. Sisters, Kyliegh Johnson, Alex Johnson, and Taylor Hamm. His grandparents Donna and Lloyd Leavell, Kathy and Gordon Johnson, and Vickie and Tom Gates and the countless family and friends whom he loved with his entire heart.
There are not enough words that can describe what a beautiful person Derek was. He truly loved with all of his being . He never judged a book by its cover. He accepted everyone he knew as they were and not only accepted them for who they were but loved them more for it. You don't meet a lot of people who love without judgement like Derek did. It is truly a blessing to have been loved by him.  
Derek had a faithful love for Jesus, his savior and he would never shy away from a deep conversation about his beliefs. His giving nature is proof of his unwavering love for God. He radiated his light and joy to every person he met.
Derek had passion for many things including music, fishing, sports, and fashion but his main passion was people. Anyone that was lucky enough to call Derek a friend knew what true friendship was. He was always willing to lend his ear to anyone who needed it, but it was so much more than an ear because when Derek listened to someone's problems he felt their problems as deeply as they did. He was the definition of an empathic person.
Derek's love for his family was unmeasurable.
His heart knew no bounds when it came to those closest to him.
Please join us in honoring of his life.
In Lieu of flowers we are asking for donations to Bay Area Recovery Center 
https://www.bayarearecovery.com
Viewing for Derek will be held on Friday, October 22,2021 at 6pm. Funeral Services for Derek will be held on Saturday, October 23, 2021 at Crowder Funeral Home in 1645 E Main St. League City, Tx at 10 am. Interment will follow at Mt. Olivet Cemetery in Dickinson.  Pallbearers will be; James Johnson, David Hamm, Josh Leavell, Charles Doize, Riley Leavell, Shaquille Cyril, Erin Nisbet.