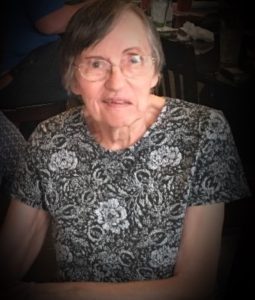 Delores J. Bahr, 88, of La Marque passed away Friday, April 22, 2022, in League City.
She was born March 16, 1934, in Goliad, Texas. She was a member of Peace Lutheran Church and upon graduation with her bachelors in elementary education from the University of Houston she became a schoolteacher in La Marque until retirement.
Delores enjoyed spending time with the family doing the things they loved which included family hunting trips, making homemade deer sausage, baking chocolate chip cookies and playing dominoes with her great grandkids.
Survivors include her sons and daughter in laws, Wayne Keith and Donna Bahr of Bullard, Texas, Steve and Cindy Bahr of Santa Fe, Texas and daughter in law Sharon Bahr of Cypress, Texas. Delores has 7 grand kids, Jill(Wes), Amey, Melanie, Michael, Steven(Amanda), Ryan and Melissa. She also had 5 great grand kids, Dani, Jackson, Hailey, Hunter and Maddie.
She was preceded in death by her husband Howard Bahr, son Brian Bahr and her parents William Muller and Philipina Pfenninger Muller.
A visitation will be held Friday April 29th from 10-11am at Crowder Funeral Home in Dickinson. Funeral services will be immediately following at 11am with Rev. Matthew Brackman officiating. Burial will follow services at Galveston Memorial Park, Hitchcock, Texas.
Pallbearers will be Michael Bahr, Steven Bahr, Ryan Bahr, Wes Penn, Jackson Penn and Hunter McKimmy.
In lieu of flowers contributions may be made to Lutheran World Relief, 700 Light St, Baltimore, MD, 21230 or www.donate.lwr.org