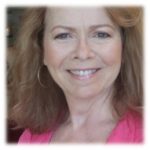 Delores Alice Miller of League City, Texas passed away peacefully on Wednesday, June 15, 2016 at Clear Lake Regional Medical Center in Webster. She was born to Deloy Lee Miller and Effie Mae Hill. She went to Bolton High School in Alexandria, Louisiana. After high school, she studied Nutrition and Food Science at Gallaudet University in Washington, D.C., was editor of the Gallaudet University Manus (Poetry Literacy Club and Publication), and a member of the Phi Kappa Zeta sorority. She graduated from the International Culinary Arts and Institute in Baltimore, Maryland and became a chef for a short time. She worked for the United States Geological Survey, as a certified Deaf Interpreter/Deaf Advocate at the Defense Mapping Agency in Reston, Virginia for 25 years. She moved to Texas after her retirement.
She is survived by her four siblings, Wanda Lee Miller of Pineville, Louisiana, Garlan Wayne Miller and his wife, Holly Benedict of Pleasanton, California, Sheila Mae Miller of Austin, Texas and Sharon Smith and her husband Larry W. Smith of Friendswood, Texas and five nephews.
Alice loved to read, shop, cook, travel, grow vegetables/herbs, enjoyed being with friends and helping people. She will be missed and we will keep her in our hearts forever.
The Family will receive friends on Sunday, October 23, 2016 at 1:00pm with a Ceremony at 2 o'clock at Crowder Funeral Home, 1645 East Main, League City, Texas  77573.