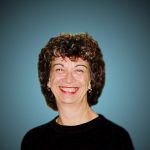 Deborah (Debby) Lewis, of League City, passed away on Sunday, July 14, 2019 at her home in League City at the age of 71. She was born on January 18, 1948 in Butler, Pennsylvania to Arthur and Patricia Lewis.
She was generous, funny, thoughtful, hard working, and had a twinkle in her eyes. A retired brewer for Anheuserbush, Debby loved to dance, enjoyed gardening, was a sports enthusiast, and opened her heart and home to animals.
She was preceded in death by her parents Arthur and Patricia.
Debby is survived by her Partner of 33 years, Lori Carroll, Brother Dan Lewis and his wife Rhonda, Brother Jack Lewis and his wife Marie; Nieces and Nephews Sarah Lewis, Rachel Lewis, Jenna Maier, Lauren Fiorelli, Anthony Carroll, Amy Condict, Amber Nolan; Great nieces and nephews Jillian  Hellman, Gianna  Fiorelli, Grant, Audra, and Riley Carroll, Clayton, Christopher, and Shelby Condict, Porter and Bennett Nolan, and Fur Babies Bailey Sue Presley and Gracie Lou Winfrey.
A Memorial Ceremony will be held on Saturday, July 20, 2019 at 11:00 am at Crowder Funeral home, 1645 East Main, League City, Texas 77573.
A special thank you to Dr. Kanwal Raghav, Physician Assistant, Anneleis Willet, and Registered Nurse, Pamela Antonio, of MD Anderson's Gastrointestinal Department, as well as, nurses Olive and Carolyn from At Your Side Home Care for their support and compassionate care.