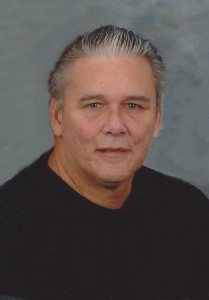 David Wayne Divine, 58 of La Marque passed away on Tuesday, February 3, 2015 in Houston, Texas. He was born November 1, 1956 in Texas City, Texas to Jesse Albert and Una Mae Divine. He was a lifetime resident of La Marque.
David worked as a Chief Information Officer and Senior Programmer with College of the Mainland for 18 years. He was an elected member of Al Phi Chi and Phi Kappa Phi at the University of Houston Clear Lake and was on the National College Honor Scholarship Society.
He is preceded in death by his parents Jesse Albert and Una Mae Divine.
David is survived by his wife, Laura Divine of La Marque; two daughters; Jessica Divine Ross of La Marque and Crystal Divine of La Marque; step-son Justin Winkler of League City; two sisters; Cindy Diane Ivy of Santa Fe and Donna Sefcik of Bismarck, North Dakota; mother and father-in-law; Jack and Sandra McCartney of Cleburne, Texas; brother-in-law Andy McCartney and wife Lynne of Aledo, Texas and nephew Matthew McCartney and four grandchildren; Mariah Marquez, Jordyn Ross, David Ross, Jr., and Jacob Ross.
A Memorial Service will be at 2:00 p.m. on Saturday, February 7, 2015 at the James Crowder Funeral Home in La Marque with Pastor Jack Ewing officiating.
Honorary Pallbearers will be Courtney Moore, Matt Clausen, Robert Sawyer, David Rac and Thomas English.
Online condolences may be offered to the family by visiting www.crowderfuneralhome.com.