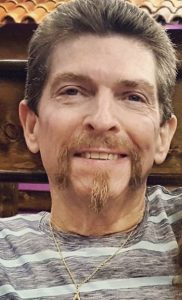 David Andrew Sikes, 69, a resident of Lavaca, Arkansas and previously from Texas City, Texas passed from this life on September 8, 2022. He was born in Texas City, Texas on June 1, 1953 to loving parents, Edward Olen Sikes and Hazel Vera (Prater) Sikes.
He worked as a scheduler in the petrochemical industry.
David was a former member of the Masonic Lodge of Texas City, and Pipefitters Union 211. David was a believer in Jesus Christ and never wavered and loved to share his testimony.
He is predeceased by his parents, Ed and Hazel Sikes, son, Andrew Sikes, brother, Eddie Sikes, nieces Shelley Sikes and Gwendolyn Eversole, nephews Chuck Platt and Kyle Pitts, as well as brother in law, Jim Christian.
He leaves behind to cherish his memory, his loving wife of forty-six years, Kim Sikes: daughters, Julie Amanda Craig and husband, Chad and Jessica Ann Simpson and husband, Jeremy; sister, Glenda Alphin and grandchildren, Caden Rodgers, Ethan Riley, Jaxon Smith, Audree Smith, Kynslie Perry, Brystol Perry, Stella Simpson, Ava Sikes, Kimber Sikes and great grandson, Korvin Rodgers, as well as many friends and family members.
In his honor, there will be a visitation on Tuesday, September 13, 2022 from 10:00am to 1100am at Crowder Funeral Home in Dickinson, Texas. A funeral service will follow at 11:00am. Interment will follow at Hayes Grace Cemetery in Hitchcock, Texas.