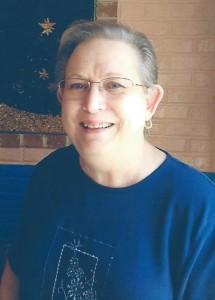 Darlene G. Rodgers, 71, passed away in Galveston, TX on Wednesday, April 20, 2016. She was born to Wayman and Ruth Graham in Galveston, TX on January 26, 1945. Darlene has been a resident of Broaddus, TX for the last 6 years and is formerly from La Marque. She loved quilting, oil painting and visiting with friends. Darlene was a member of the First Baptist Church of Broaddus.
She is preceded in death by her parents Wayman and Ruth Graham.
Darlene is survived by her husband of 42 years, Gary Rodgers; sons: Ross Allen Walker and husband Joseph Cox of Houston and Michael Wayne Rodgers and wife Ricci of Texas City, sister Kay Turner and husband Bill of New Mexico, five grandchildren Robert "Bo" Steber, Amber Steber, Jarrod Walker, Braeden Walker and Ryan Cox, numerous nieces and nephews and her Guardian Dog Charlie who never left her side.
A Memorial Visitation will be on Tuesday, April 26, 2016 at 6:00pm at the James Crowder Funeral Home in La Marque, with the Memorial Service to follow at 7:00pm with Pastor Wayne Barth officiating.