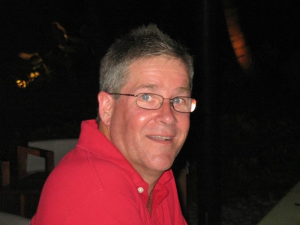 Daniel Francis Diskin, 55 years old, of League City, TX, passed away on May 23, 2015.
The funeral service will be held at 11:00 a.m. Friday, May 29, 2015 at Crowder Funeral Home, League City, Texas. Visitation will be held at 5:00 p.m. on Thursday, May 28, 2015 at Crowder Funeral Home, League City, Texas. Burial will follow the funeral at Mt. Olivet, Dickinson, Texas at 12:00 p.m.
Daniel was born in Brooklyn, NY on June 18, 1959. Daniel was married to Josefina on September 8, 2001; they were married 14 years.
Daniel worked as a Senior Planning Manager for Transocean for 10 years. He enjoyed coaching his son's soccer team, watching the Dallas Cowboys and Florida State, but most of all loved being around his family.
Daniel is survived by his wife Josefina, his children Alexandra Reyna, Matthew Diskin, Luke Diskin, Danny Diskin, Christopher Diskin, Heather Austin, his siblings Jimmy Patrick, Janet Castellano, Charlene Ludlow, his granddaughter Mazzy Reyna, and other family and friends.
Daniel is preceded in death by his mother Charlotte Ann Diskin and grandparents Agnus and Dennis Hogan.
Daniel's smile was infectious and what made him smile most was his family and friends. He loved his family unconditionally and will be terribly missed by all.