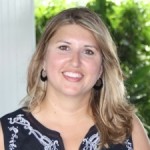 (Please note service time has changed from 10:30 am to 2:00 pm.)
Cynthia Arlaine Flores, 44, of Dickinson, Texas, lost a hard-fought battle with cancer on Saturday, September 20, 2014, surrounded by her loving family. Cindy was born and raised in Texas City, TX, a 1988 graduate of Texas City High School.
She is survived by her loving husband of over 24 years, Paulo Flores, who was her high school sweetheart and the love of her life, son Nathan Flores, who was her bright sun, and daughter Samantha Flores, who was her shining star. She is also survived by her grandmother, Theresa Stritz, mother and stepfather, Arlaine and Cloyd Guidry, father and stepmother, Dudley and Dorothy Parrish, brother Paul Parrish and his wife Angel, sister and best friend Stacey Jarvis and her husband Les, stepbrothers Chris Guidry and wife Lacie, and Cloyd Guidry, Jr., stepsister Carrie Singleton and husband Jamie, sister-in-law Julia Flores-Ortega and husband Manuel, brother-in-law Arthur Flores, brother-in-law John Flores and wife Jennifer, parents-in-law John and Mary Flores, and numerous aunts, uncles, nieces, nephews, and cousins whom she all loved and cherished dearly.
Cindy brought happiness and joy to everyone around her. She had a smile that would light up the darkest of rooms.  She loved nothing more than to spend time with her family, who were never in doubt of exactly how much she loved them, especially her husband and children, for whom she'd go to the ends of the earth for anything they wanted or needed.  She was also very fond of her coworkers at AT&T, where she was a Computer Network Technician for over 24 years.
Visitation services will be held Tuesday, September 23, 2014, at Crowder Funeral Home in League City, located at 1645 E. Main St., from 5:00pm to 7:00pm. Funeral services will take place Wednesday, September 24 2014, at St. Mary's of the Miraculous Medal Catholic Church in Texas City, located at 1604 9th Ave. N., at 2:00 pm, with interment to follow at Galveston Memorial Cemetery.