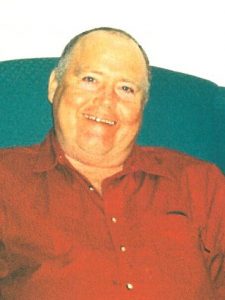 Curtis Ray Sloan, 67, passed away on November 21, 2016 in Clearlake, TX. He was born December 26, 1948 in Kansas City, Mo.
Curtis was a 14 year resident of Pearland, TX and  attended Heritage Park Baptist Church , he retired form  Kroger's 2 years ago and enjoyed life at home with his family.
Curtis is preceded in death by his parents, Thomas and Elizabeth Sloan; brother, Richard A. Rea and nephew Randell Rea.
He is survived by his sister, Sharon Rice and husband, Don; sister in law, Judy Rea; brother, Walter A. Rea and wife Sue; nieces and nephews: Paige Wells and husband Mike, Jeff Rice, Faith Crist and husband Kyle, Michael Rea, Sharon Brown, Marcy Rea, Rick Rea, Rusty Rea, Robin Glosenger, Becky Andring and Annie Velasquez and a host of extended family. He will be sorely missed by all who loved him.
A visitation will be held from 1 pm to 2pm on Saturday, November 26, 2016 with a funeral service to begin at 2pm at Crowder Funeral Home in Pearland. A burial will be at a later date in Kansas City, MO.
Family request that memorial donations be made to: BolivianMission@HeritageParkBaptistChurch.