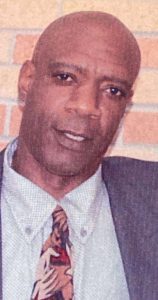 Curtis Lee Duncan, Sr., 64, of Houston, passed away June 22, 2022, in Houston. Curtis was born May 9, 1958, in Fort Worth, Texas, to Joe Duncan and Irene Anderson.
Curtis was an auto Mechanic and a lifelong resident of Houston. He enjoyed listening to music, reading the newspaper sports section and was a huge fan of the Houston Rockets.
He is preceded in death by his parents. Curtis is survived by his wife, Patricia Ann Duncan; two daughters, Catrina Duncan of Texas City and Christina Ledezma of  Texas City; four sons, Curtis Duncan, Jr. of  Beaumont, Christopher Duncan of La Porte, Jose Medrano of  La Porte and Abel Garcia of La Porte.
A Memorial Visitation will be held on Saturday, August 27, 2022 from 3:00pm – 6:00pm with the Memorial Service to follow at 6:00pm at the Crowder Funeral Home, La Marque.