Cortney Dacy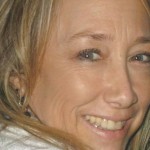 Eusepi
What a story of inspiration. Cortney always held the torch a little higher, and it always burned a little brighter. She never put herself first, but by bringing everyone else up, it put her right in front. She led by conviction, faith, strength, and example. Because of her ability to lead and touch the very essence of who she encountered, she always touched a life in a way that made a lasting and permanent impression that was undeniable.
Cortney's life revolved around her daughter Tyler Jordan, but she had so much more to give.  She loved and cherished her time with Rick Fringer, but there was more. She took care of Nana Dacy " 102 " years old. She kept the Bruce's, Dacys, Bonners, Onstatts, Blankenships, and all of her past and current friends and family connected. She was the common thread. Her work with Ann, Prissy and Christi in League City was her rock and the family can't begin to thank all of her friends that dedicated countless hours helping her through her courageous battle.
Cortney, Nortney, Shortney, had a great fun side. You couldn't help but smile, laugh, or just shake your head when she was in the room. She would always show up on Sundays for the Texans games, saying Helloooooo and start making her favorite entree, "shrimp dip "
Cortney is greatly missed by her immediate family, Aunt Sue, Aunt Brook, Mitchell Bruce,Nana, Becky, Kelsey, Jacob and Mark.
Tyler, she is not here, but she is not gone, her journey is just beginning. Keeping up with her has and will always be the challenge.
Please join us in League City for a celebration of life for Cortney Dacy Eusepi on Sunday October 19th, at Tad Akers Events, 218 Clearcreek Ave, League City, Tx, 77573. from 1:00 to 4:00 p.m.
In lieu of flowers, if you would like to help Tyler further her education, you can send a donation to, Wells Fargo Bank, 1150 Clearlake City Blvd, Houston Tx, 77062. Checks should be payable to Tyler Eusepi Educational Fund acct # 5851266824.
If you would like to send flowers, please send them to 831 Fern Springs Ct, Hou Tx, 77062 and have them delivered on Sat Oct 18th.
We love you baby girl.