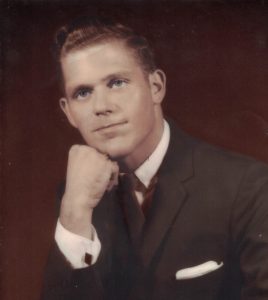 On February 10, 2017 in the afternoon, Clarence Adolph Ghirardi laid down his burdens and rejoined that part of his family which had preceded him in death. He is survived by his beloved wife of 51 years, Barbara Jean Ghirardi; his son, Michael William Ghirardi and his daughter, Lorie Ann Ghirardi; his grandchildren Kayleigh Noelle Aguilar, Calliope Mikhaila Ghirardi, Eric Vayle Ghirardi, Matthew Raven Ghirardi, Dora Rose Ghirardi, Drayce William Ghirardi; and his great grandsons, Garris Kanean Aguilar and Lincoln John Strother; as well as various cousins, nieces, and nephews.
He retired from Houston Lighting & Power (HL&P) after 40 years of service, and was well known by League City politicians throughout his entire life; though he never held office many who did so heeded his voice. Clarence was a devoted family man and was extremely giving of his time and energy to any person or cause he felt strongly about. He grew up the son of Italian immigrant truck farmers and from those humble beginnings, lived an honorable and quiet life.
The Family will receive friends on Friday, February 17, 2017 from 6-9:00pm at Crowder Funeral Home, 1645 East Main, League City, Texas 77573. A grave side service will follow on Saturday at 10:00am at Mount Olivet Cemetery in Dickinson, Texas with Deacon Andy DeYoung officiating.
In lieu of flowers, the family asks that donations be made to the charity of your choice in Clarence's honor.