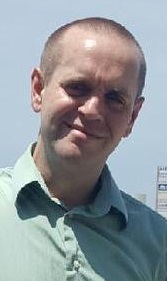 Christopher Andrew Boots, 32, was born September 20, 1983 in Houston, TX and passed away June 18, 2016.
He is survived by his parents: father, Patrick Ryan Boots; mother, Diana Addison Hajer and husband Greg; brothers: Ryan Patrick Boots and wife Shirly, Daniel Layne Boots and Erik Lynn Boots.
Visitation will be from 5-8 pm, Thursday, June 23, 2016 at Crowder Funeral Home in Pearland. Funeral service will be held on Friday, June 24, 2016 at 10am at The Church of Jesus Christ of Latter Day Saints, 1802 Gunwale Rd, Houston 77062.
Pallbearers will be: Ryan Patrick Boots, Daniel Layne Boots, Erik Lynn Boots, Bobby Rushton, Chad Lamantia and Yoko Joe.   Honorary pallbearer will be Carlos Herrera.