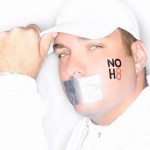 Houston/Galveston DJ and musician Christopher Allen Mason, 45, passed away October 9, 2014, in Galveston. He was born January 15, 1969, to Clifford Allen and Joyce Leigh Mason in New York City.
Chris Allen, as he was known professionally, was a Texas based DJ, VJ, radio personality, producer, remixer, musician and writer. He was a DJ since 1992, spinning at most if not all of Houston's LGBT clubs, HALO in Bryan/College Station, Oilcan Harry's in Austin and most recently, 3rd Coast in Galveston. An award winning artist and a generous soul, Chris is survived by wife Erica, children Tessa, Aleena and Cain, sister Jennifer Mason and husband Sean Power, nephews Makai and Keoni Power, and mother Joyce Mason Ledoux. He is preceded in death by his father and by his stepfather Paul Ledoux.
One highlight of Chris' career was opening for singer Kylie Minogue at the Verizon Wireless Theatre in 2011. In addition, for four consecutive years, he was voted Best Male DJ in the Out Smart Annual Readers' Choice Awards. In 2012, Chris won the AbOut Magazine F.A.C.E. Award for Best Male DJ. For 10 years, Chris created and produced a weekly 2-hour electronic and dance music internet radio show GROOVELINES for a global audience on hypersonicradio.com and on iTunes radio in the electronica section. His weekly dance music column aired every Saturday night on the electronic dance music mix-show Hypersonic on 101X in Austin. The written version of GROOVELINES was published bi-weekly in the Montrose Star. Chris Allen interviewed popular music celebrities and was published in several different Texas based magazines and websites. Most recent articles include Cazwell, Blake Lewis, Kristine W, RuPaul, Pepper MaShay, Jei, Georgie Porgie and Annie Lennox. Through GROOVELINES, Chris advised everyone to "Tune in, turn it up & disturb the neighbors!"
Chris' music, positive spirit and energy touched thousands. As Chris would say, "Remember, life might not always be the party you had hoped for, but while you're here you might as well dance!"
A celebration of Chris' life will be held Sunday, November 2, 2014, 2:00 – 5:00 pm at the Villa Capri Casa Mia in Seabrook, Texas. In lieu of flowers, donations in Chris' memory can be made to the Chris Allen Medical Fund via PayPal using account ChrisAllenFund@comcast.net.