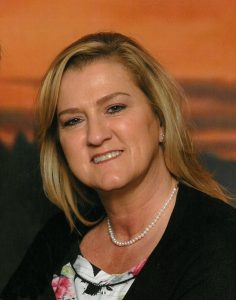 Christina Lynn Best Fish(52) of Texas City, Texas, passed away on Thursday, February 9, 2017. She was born in Galveston, Texas on February 12, 1964 to Robert and Betty Hart Best, of Galveston. Christina lived in Texas City for the last 20 years and is a member of St. Mary's Miraculous Medal Catholic Church.
She is preceded in death by her father, Robert C. Best and her sister, Cheryl Lynn Zimmerle. She is survived by her mother and stepfather Betty and Russell Cornitius, two sons Matthew Fish and Caleb Wilkinson, brothers Robert C. Best, Jr and Chris Best and wife Erika Best, her loving boyfriend Ronnie Fisher, four step-sisters Tammy Cornitius, Robbin Kemmerling and husband Darrin, Mindy Cooper, Amber Roberts and husband Geoff, brother-in-law Sam Zimmerle and wife Margaret, Aunt Joy Amato, numerous cousins, nieces, nephews, and other relatives and friends.
Tina is a graduate of O'Connell HS where she served as the Colonel of the Bucco Belles. She received her BA and BS degrees from the University of Houston. Tina remained a strong supporter of O'Connell where she continued the legacy of her sister, Cheryl. She was an active member of Treasure Ball, a member of the Krewe of Brew, and a past member of Galveston Jr. League.
Tina started her career as a travel agent working for Travel Counselors in Galveston and then working in the health care arena in Houston and with UTMB Galveston.
A visitation will be held on Wednesday, February 15 from 6pm to 7pm at the James Crowder
Funeral Home in La Marque and a Vigil will be held at 7pm. The funeral service will begin at 10am on Thursday, February 16 at St. Mary's Miraculous Medal Catholic Church in Texas City.
Pallbearers: Jake Bouvier, Zack Eaglebarger, Thomas Frohne, Trey Frohne, Dakota Renken, and James Barton. The family would like to thank you for honoring Tina in this way.
Honorary Pallbearers: Andrew Best, Michael Best, Doug Best, Darin Kemmerling, Geoff Roberts and Sam Zimmerle.
Tina would like to be remembered as someone who has compassion and love for her children and family and took pride in her children's accomplishments.
The family would like to acknowledge Julie Cantini, Barbara Hall, and Aunt Jane Callahan and many other family and friends for all their love and support at this difficult time. In lieu of flowers, memorials can be made to the Galveston Ronald McDonald House, Shriners Burn Hospital, or the American Diabetes Association.