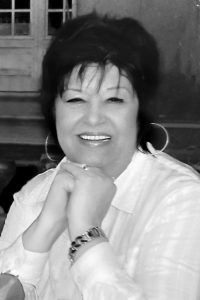 Cheryl Anne Leonard,75, of League City, TX passed away on December 15, 2022 in Webster, TX. She was born to Melvin Bernard Ocker and Lily Mae Boudlache Ocker, Sr. on February 23, 1947 in Houston, TX. Cheryl grew up in Baytown and graduated from Robert E. Lee High School.  She earned her Bachelor's Degree from Lamar University in three years. Mrs. Leonard has been a resident of League City for over 20 years and is of the Lutheran faith.
Cheryl's professional career began in the Harris County District Attorney's Office, under the tutelage and supervision of long time D.A. Carol Vance. A career change made her the first female Harris County Adult Probation officer, and she retired as a supervisor after 28 years of service. While working full time, Cheryl commuted four days each week to Sam Houston State University, where she completed all the course work pursuant to a Master's Degree in Criminal Justice with a concentration in Probation and Parole.
In retirement, Cheryl was active in many community projects. First in her heart was the Children's Advocacy Center of Galveston County, where she served for many years as a board member and President. While she dabbled in golf, she preferred Zumba-both for both the exercise and social benefits. Additionally, she enjoyed travel, especially to Italy with Gean; they also loved their trips to New York with Maureen Patton and her "Grand Broadway Adventure".  "Flower Power" and "Rock and Romance" cruises with Mark and Cindy became the icing on her cake.
Nobody enjoyed Mardi Gras Galveston more than Cheryl. She and Gean were members of the Crew of Gambrinus for a dozen years; Cheryl was both a member of the Royal Court and Queen of the Crew of Gambrinus in the year 2000.
Mrs. Leonard is preceded in death by her parents, Melvin Bernard Ocker, Sr. and Lily Mae Boudlache Ocker, Sr.  and her brother Mel Ocker, Jr.
Cheryl is survived by her husband of 45 years, Gean Leonard; son Kevin Leonard; brother Mark Ocker and his wife Cindy of Marble Falls, Tx; nephews Chris Ocker and his wife Erin of Parker, Colorado and; niece, Kim Goodman and husband Laurence (League City), Dr. Cydne Holt of California; sister-in-law, Carolyn Leonard of Hitchcock, Tx. Also, great nephews Nicholas Goodman, Nathan Goodman, Calum Ocker, Keegan Ocker and Nickalus Holt.
Celebration of Life for Cheryl Leonard will be Wednesday, January 18, 2023 from 5:30 p.m. to 8:00 p.m. at South Shore Harbour Country Club, 4300 South Shore Blvd. League City, TX 77573.  Memorials may be sent to the Child Advocacy Center, 5710 Avenue S ½ Galveston, TX 77551.