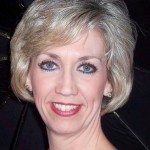 The Lord called home Cheryl Ann Mistry, March 13, at age 54. The radiant mother of three and wife of Darius Mistry fought breast cancer with incredible grace for almost three years.
Cheryl's personality was absolutely magnetic, evident by the amount of support she received from family and friends throughout her diagnosis.
An interior decorator, Cheryl's eye for design was just one of her many admirable qualities. She was an incredible mother, a faithful wife, a community volunteer, a giver, an intellect, a charmer, a quick-witted woman, and a beauty.
She will be dearly missed, though always in the hearts of her loved ones.
A vigil will be held in her memory at Crowder Funeral Home on Monday, Mar. 17, from 6-8 p.m. A mass for Cheryl will be held at St. Paul's Catholic Church in Nassau Bay, TX on Tuesday at 1. Donations can be made in Cheryl's name to M.D. Anderson Cancer Center.