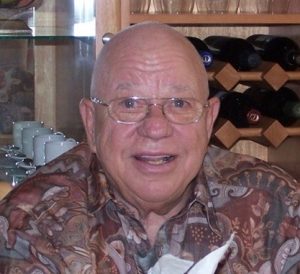 Charles Lex Christy Jr., 87, of League City, Texas.
Charlie passed away in his home on July 2, 2023, surrounded by his loving family.
He met this challenge just as he dealt with all life experiences, with strength, grace, and pride, as he wanted to spend as much time as possible with his wife, close family, and loved ones.
He was born in Memphis, Tennessee, to Charles Sr. and Dathel Christy in March of 1936, the eldest of 6 children. He shall be greeted by his parents and siblings; Claudette Barclay, Sue Harris-Morgan, Ronald Christy, and Hiram Christy.
Charlie leaves behind his wife of 68 years, Beverly, and three children; Randell (Sandy), Calvin (Donna), and Debra (Kevin) Lenamond, sibling; Dona Jean (Robert) Ransom, seven grandchildren; Ryan and Nicole Christy, Casey and Cory Lowe, Keifer, Connor, and Clayton Lenamond, nine great-grandchildren, and two great-great-grandchildren.
Charlie answered his nations call and joined the Navy in 1953 and served on a Destroyer in the Pacific until his discharge in 1961.
Charlie worked for over 30 years with S&B in the engineering and construction industry, where he worked as an Executive Manager and later mentoring the next generation of managers.
Charlie's most peaceful times were on the water while fishing with his wife, family, and friends.
As per his wishes, there will be no memorial service at this time. A service will be held at the Houston National Cemetery at a later date.