Charles E. "Pat" Patterson, Jr.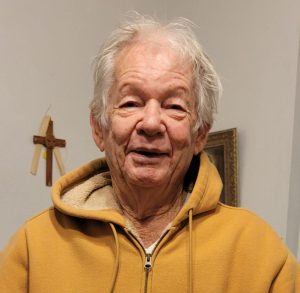 Charles E. "Pat" Patterson, Jr. 84 of Dickinson passed away on Wednesday, January 12, 2022 in Webster, Texas.  He was born on August 24, 1937 in Sanford, Florida to Charles and Bessie Patterson.
He was a resident of Dickinson for over 40 years, formerly from Sanford, Florida. Charles was a veteran of the US Air Force. He retired from Lyondelbasell and enjoyed working on automobiles and driving Big Rigs. He also loved fishing with his grandsons.  He was known as Buddy to his family.
Charles is preceded in death by his parents and three sisters; Barbara Spence, Shirley Marshall and Gay Morrison.  He is survived by his wife of 64 years, Maria C. Patterson and daughter Bonnie Patterson, three grandchildren; Brett, Tyler and Kyle Cavender, sisters; Betty Annett, Ellen Chaput  and Patricia Allred and brother, Frank Patterson.
A Memorial Mass will be at 11:00am on Saturday, February 5, 2022 at Queen of Peace Catholic Church in La Marque with Msgr. James Anderson officiating. Arrangements are under the care of the James Crowder Funeral Home, La Marque.