Charles Clinton Schneider, Sr.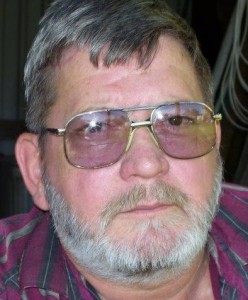 Charles C. Schneider went to be with the Lord Thursday, November 26, 2015 while home with his wife Lisa, children and family by his side. A day of Thanksgiving with family and friends turned into a night of peace for Charles.
Charles was born March 19, 1949 in Nacogdoches, TX. He resided in Galveston County 41 years. He was a machinist employed by A & A Machine & Fabrication, Inc. in 1974 and retired in 2012, 38 years of fond memories and knowing good friends while employed there. He enjoyed being outdoors especially with his family and friends for bar-b-ques, crawfish boils and frying turkeys for the holidays.
Charles is preceded in death by his father Amos B. Schneider, mother Jessie Lee Scallorn and son Rocky Dale Strength.
Charles is survived by his wife of 33 years Lisa Schneider; sons Charles Schneider, Jr. and Kristopher Schneider; daughter Jessica Dee and husband Richard; brothers Vernon B. Schneider and wife Glenda, Delbert C. Schneider and wife Shannon; sisters Johnnie Sue Dawson and husband Bobby, Crystal Pointer and husband Alex; six grandchildren Brittany, Kasi, Heather, Daniel, Carrie and Russell; six great-grandchildren Bentley, J.P., Daniel Jr., Samuel, Landon and Kaydence; numerous nephews and nieces and many friends.
Visitation will be held from 4:00 – 7:00 pm Friday, December 4, 2015 followed by services at 7:00 pm, Crowder Funeral Home, 851 W. FM 517, Dickinson, Texas.
In lieu of flowers, donations can be made to the American Cancer Society or the Cystic Fibrosis Foundation.