Charles "Charlie" Elton Clemmons Jr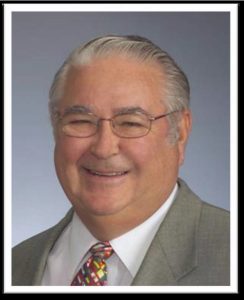 Charles "Charlie" Elton Clemmons Jr, 82, passed away peacefully on October 16, 2021 at UTMB Health Clear Lake Hospital in Webster, Texas after a long illness.
Charlie was born on January 1, 1939 in Paola, Kansas to Charles Elton Clemmons Sr. and Elsie Verena Salmons. He was a mischievous child, son of a pastor, and was often referred to by his parents as "Charles Elton", whenever he was in trouble. He attended elementary and middle school in St. Clair, Missouri, where he gave many of his teachers a hard time. After a move to Nevada, Missouri, he attended and graduated high school. After graduation, he went on to attend Southwest Baptist College (now SBU) in Bolivar, Missouri. After two years at SBC, he transferred to Iowa State University where he earned a degree in Mathematics.
Charlie went to work as a physicist for the Naval Weapons Lab in Dahlgren, Virginia for his first job, finding he enjoyed the area of applied physics much more than the theoretical. After a few years he then took a job with Lockheed Electronics and worked on multiple projects over the years moving from New Jersey, to California, to Arizona, and finally to Texas to work at NASA. He was driven and instilled a strong work ethic in his children. In December of 1979, Charlie along with his wife Barbara, started Pro-Tem, a software development company still operating today. He retired from Pro-Tem in 1994 and started a new journey.
Charlie joined Rotary in 1992, and was eventually able to pursue his passion for service full-time, following retirement. He served as President of Seabrook Rotary Club and as District Governor for district 5890. He was involved in numerous projects with Rotary, including providing clean water in developing countries and working toward global polio eradication, to name a couple. He and Barbara traveled extensively with Rotary, going on trips to all regions of the world. He was passionate about bringing literacy to the developing parts of the world.  This continues today through the Books for the World Project and the Second Wind Foundation.
He loved to cook, his specialty were his cakes and he always made multiple cakes at a time.  He enjoyed life, he loved to travel, he loved laugh and he loved to eat. He enjoyed being around family and friends no matter the occasion.
Charles was preceded in death by his father, Charles Elton Clemmons Sr, and his mother, Elsie Verena Salmons.
He is survived by: his wife, Barbara; daughter Margaret and husband Francis; sons, Andrew and wife Monique, Peter and wife Cheryl, and Aaron and wife Cynthia; grandchildren, Carter, Amber, Hannah, Melanie, Scott, Samuel, and Crystal; great grandchildren, Corbin, Asher, Eloise, Kaylee, Kendall, and Jared.
A celebration of life will be held on October 23, 2021 at 11:00 am at Taylor Lake Christian Church, 1730 Old Kirby Road, Seabrook, Texas 77586.