Charles "Butch" Lee Thornton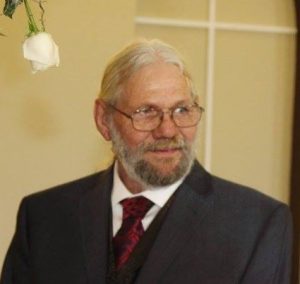 Charles "Butch" Lee Thornton, 64, of San Leon, passed away Friday June 29, 2018 at his residence.  Butch was born March 9, 1954, in Greenville, Mississippi, to Elizabeth Lucille Ware and William Orlando Thornton, Jr.  Butch was a Southern Baptist and an auto mechanic, who lived in San Leon for twenty five years formerly of Jackson Mississippi.  He loved to fish, listen to music and play his guitar. Butch is preceded in death by his parents and a brother, Roy Glenn Thornton.
Butch is survived by wife, Teresa G Anderson Thornton, twin daughters: Samantha Lee Upton and Sharissa Leigh Sakcriska; two sons: Christopher Adam Thornton and Jason Allen Thornton; a sister: Shirley Annette Thornton; two brothers: William Joseph Thornton and Robert Orlando Thornton; three grandchildren: Quentin Oliver Sagan Thornton, Jenna Carsyn Upton and James Chase Upton.
A Memorial Service will be held at 11:00am, Monday, July 2, 2018,  at James Crowder Funeral Home, La Marque.