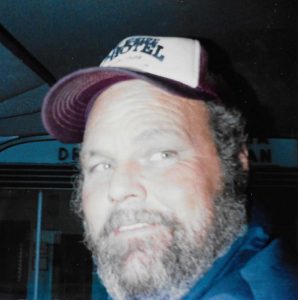 Charles Arthur Knight, 76, passed away on Sunday, November 12, 2017 in Houston, TX.  He was born to Dessie and Obelton Knight in Galveston, TX.  When Charlie was young he loved hunting, fishing and welding.  To this day he still loved shooting sports and was a lifetime member of the NRA.
Charlie was also a Marine and served during the Vietnam era.  He has been a residence of La Marque, TX since 1976 and retired from Bollinger Shipyard in 2008.
Charlie is preceded in death by his parents, his wife Almira "Buggy" Knight and brother-in-law Lewis Willard.
He is survived by his son Chance Knight and wife Vicki; two step daughters: Charlotte Embry and Debra Marchant; grandchildren: Shannon Speakes, Brooke Knight, Brittany Swanson, Caleb Embry, Nicholas Bellotte and Kenneth Bellotte; two great grandchildren: Carter Swanson and Shane Speakes; sister, Hazel Willard, nieces: Kathy Dyson and husband Kenny, Debbie McCrumb and husband Blake and Bonnie Cambiano and husband Nick and his one surviving aunt Ann Bailey.
Charlie enjoyed spending time with his family.
A Celebration of Life will be held on Saturday, November 18, 2017 from 2:00PM to 4:00PM at the Crowder Funeral Home in Dickinson, TX