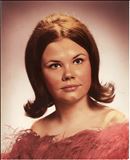 Charlene was born on July 12, 1951 in Camden, Tennessee to Bud Prestwood and Betty Purser Prestwood.  Shortly after graduating high school, she married her loving husband of almost 50 years, Barry Bomer.  While being a Navy wife, she was able to travel to various places before settling down and raising their two daughters, Allison and Angie, in Kemah, Texas.
Charlene, also known as "Cha-che" to her family and friends, was always there when you needed her.  She enjoyed working in her yard and definitely loved going to the casinos to win big, always keeping her overnight bag packed and ready to go. Above all, Charlene's most prized possessions were her grandchildren.  She loved and adored all five of her grandchildren, Austin, Morgan, Madison, Ashlyn, and Annika more than anything.  Spending time with her grandchildren and being a Nanna was her most treasured past time and the main reason her and her husband moved to Santa Fe from their home in East Texas.
Charlene was preceded in death by her parents, Bud Prestwood and Betty Purser Pierce. She is survived by her loving and caring husband, Barry Bomer of Santa Fe, daughters Allison Shaneyfelt, and husband Barry, of League City; and Angie Trotter of Sugarland;  grandchildren Austin, Morgan, Madison, Ashlyn, and Annika; sisters Lena Henderson, her daughter Samantha; Barbara Headley, and husband Stanley, their children Kelly and Bradley (Bubba); and Shaunna Martinez, her daughters Jennifer and Rebecca; step-mother, Ann Prestwood; step-brothers Layne & Rusty Ricks; along with numerous other aunts, uncles, cousins, nieces, and nephews.
Charlene will be greatly missed by all those she touched with her life as a wife, mother, Nanna, sister, aunt and friend.
A Celebration of Life will be held Saturday, August 15, 2015 at 11AM at Crowder Funeral Home, 1645 East Main Street, League City, Texas 77573.