Carrie Elizabeth Macri-Tereska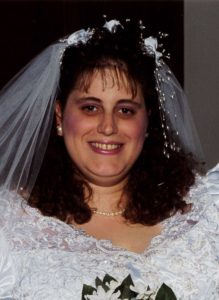 Carrie Elizabeth Macri-Tereska, 54, of Texas City, passed away Wednesday, May 17, 2023, in Webster. Carrie was born in Elizabeth, New Jersey on April 10, 1969, to James and Dorothy Macri.
Carrie liked puzzles, loved animals and crocheting. Carrie loved spending time at the beach.
Carrie was preceded in death by her parents. She is survived by her husband of 23 years, Adam Tereska; two daughters: Sereya Tereska (John Zero) and Kiara Tereska; a sister Jennifer Macri and a brother Chris Macri.
A memorial visitation will be held from 6:00pm to 8:00pm Friday, May 26, 2023 at James Crowder Funeral Home, La Marque.