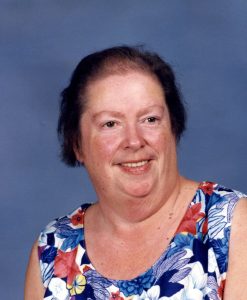 Carolyn Mel Butts, 87, resident of Dickinson, passed from this life April 5th, 2023 surrounded by her loved ones. Mel was born to loving parents Caroline Jara and Robert O Butts on August 12th, 1935 in Galveston, Texas.
Mel attended Sacred Heart School and graduated from Dominican High School in May 1953. She worked at American National Insurance Company, American Indemnity Insurance Company, Empire Insurance Company, Lykes Brothers Steamship Company and retired from American Bureau of Shipping, where she worked for 35 years. She was a very accomplished typist, an avid bowler and bowled in 4 leagues a week. She was a founding team member of the RCIA program at Our Lady of Lourdes and a member of the RCIA team at Saint Rose of Lima in Houston. She was extremely proud of her time as a lector at all of the parishes she attended.
She is preceded in death by her parents, her brother Robert Jara Butts, sister Ann Marie Jones, bother in law Tommy Jones and niece Pamela Jones
Mel leaves to cherish her memory, nieces Rebecca Jones, Jara Weyer and husband Dale, nephews Tom Jones, Ron Jones and wife Jennifer, and Robert Jones. Great nieces Elizabeth Hickman, Kelley Jones, Ava Jones, Lori Jones and Jocelyn Jones and great nephews Ryan Jones, Justin Weyer, Robby Jones and Haden Jones. And multiple great great nieces and nephews.
A visitation will be held on Tuesday April 11th from 5-7 at the Crowder Funeral Home chapel in Dickinson with a rosary service to follow. A funeral mass will be held on Wednesday April 12th at 11am at Our Lady of Lourdes church in Hitchcock. Interment to follow at Mount Olivet Catholic Cemetery.
In lieu of flowers, donations can be made in her honor to the Macular Degeneration Association or Boys Town.