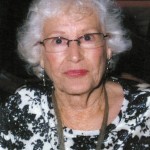 Carole Lea Murphy, 78, of Texas City, passed away, January 27, 2014 in Houston. Carole was born May 13, 1935 to E. Odis and Fredye Simmons in Texas. She was a 33 year resident of Kerrville, formerly of Dickinson. She was a member of the Methodist Church and volunteered for Meals on Wheels. Carole loved her family and friends. Her favorite holiday was Thanksgiving when all the family got together. She loved to travel, and had just returned from a Caribbean Cruise. She loved playing cards with her Kerrville friends at the Dietert Center. Carole was preceded in death by her parents and by her husband, Carl Murphy.
Carole is survived by her daughters, Jodie Diane Wilson, and Terrilee Ann Wilson and her husband Steve Hite; sons, Bruce Eugene Wilson and his wife, Sandy, and Bobby Bert Wilson; grandchildren, Shawn Wilson (Misha), Shawna Stockfleth (Tony), Kristi Reinke (John), Rebecca Wilson, Jacob Wilson, Megan Wilson and Sara Wilson; great grandchildren, Alexander Reinke, Hailey Wilson, Elizabeth Reinke, Ava Stockfleth, Dean Reinke and Cody Wilson; special friends, Joanne Horton and Karen West; and her dog, Honey.
A visitation in her honor will be held Friday, January 31, 2014, from 12:00 to 2:00 p.m. with a Celebration of Life at 2:00 p.m., Crowder Funeral Home Chapel, Dickinson, Texas.