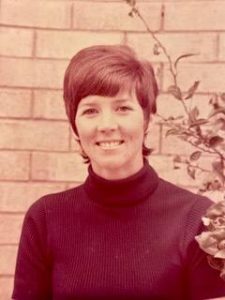 Our beloved Carol Elizabeth Starnes, loving wife, mother, sister, and grandmother
went to be with the Lord on February 23, 2022.  Carol lived a full life with her many
hobbies and activities.  She enjoyed spending time with her family, traveling, playing tennis and quilting.
She played a very active role volunteering with the Houston Ladies Tennis Association, as well as the community outreach junior tennis and scholarship programs.
She was born to James and Gladys West in Morrilton, Arkansas.  Carol graduated from Castleberry High School and went on to receive a BS in Medical Technology from UTA.
She is survived by her husband of 55 years, Kenneth Starnes, by her son Eric Starnes, by her daughter Jeanna Muckleroy and husband Cliff; by her grandchildren Abigail and Zachary Starnes, Emily and Evan Muckleroy; by her sister Judy Albro and husband Jim, by her brother Jim West; and by many loving family and friends.
Her legacy will live on in the hearts and minds of those she interacted with.
In keeping with her wishes funeral services are private and for immediate family only.
under scholarships.