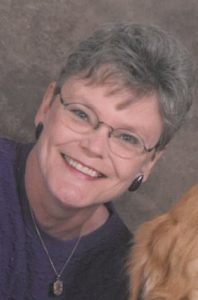 Carol Ann Shay, 79, a 30 year resident of Houston, TX, passed away March 1, 2023 in Pearland, TX. She was born in Anchorage, Alaska on September 20, 1943. She was a member at St. Bernadette Church as well as a volunteer in Christian Action.
Carol leaves behind her husband of 60 years, Woodie Shay; daughter Rita Peterman, husband Russ; her twin sisters: Jean Eggleton, Joan Maggs, husband Jim; and brother Claude "Skip" Bassler, wife Pauline.
Services will be Tuesday, March 7, 2023 at 10:30 a.m., St, Bernadette Catholic Church, 15500 El Camino Real Houston, TX 77062, with Father Bob Barras officiating. Burial to follow at Mt. Olivet Catholic Cemetery in Dickinson.