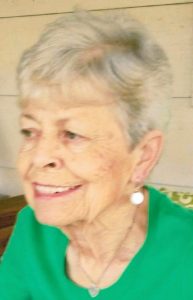 Carol Ann Hunter, of League City, Texas, passed away on Thursday, January 5, 2017 at her home at the age of 72. She was born on August 15, 1944, in Jacksonville, Florida, to John and Ollie Haag. Carol Ann was a pioneer in the treatment of type 1 diabetes with the insulin infusion pump. She was among the first 100 diabetics in the United States to be treated by this technology. At that time, the participants in the study were hospitalized for three months. During that time, she was observed, monitored and educated on the use of the pump in the treatment of diabetes. Those first 100 patients led the way and now the pump and glucose monitoring system are commonly used in the treatment of type 1 diabetes. It has given diabetics a much longer life span through better control of their disease and a better quality of life. Carol Ann defeated diabetes. She had the victory. It was important to her that she did not succumb to diabetes. In her battle against diabetes Carol Ann also organized diabetes support groups in Oregon, Amarillo, Texas and Midland, Texas.
Carol Ann enjoyed the flowers in her garden, particularly the roses her husband had planted. She would sit on her patio drinking coffee and telling visitors the names of each rose and the history of each. She touched many lives with her warmth, courage and humor. Carol Ann was preceded in death by her husband, Jerry, and her brother-in-law, Joe Parsley. She is survived by her sons, Kenneth Hunter and wife, Charlotte, Bobby Hunter and Eddie Hunter, sister, Lucy York Parsley, brothers, John Haag and wife, Martha, and Jim Haag, grandchildren, Ashley, Kara, Josh, Bobby and Shelby and many other loving friends and family. Services will be announced at a later date.
In lieu of flowers, you may send memorials to American Diabetes Association, 7670 Woodway Drive, Suite 230, Houston, Texas 77963.