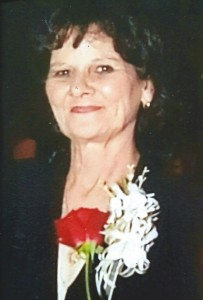 Carol Ann Darden, 72, of Texas City, Texas, passed away at her home on Thursday, April 28, 2016. She was born in Brownwood, Texas on March 31, 1944 to Mable Sanders and Charles Redenz. Formerly of Bacliff, Carol had lived in Texas City for 40 years.
She is preceded in death by her mother and father, and her husband; Morgan Glenn Darden, Sr.. Carol is survived by her daughters; Donna Darden-Arevalo of Texas City, and Brenda Hingle and husband Darrell of Hitchcock, son; Robert William Alvers and his significant other of Dickinson, sister; Marcella Irving and husband Jesse, three brothers; Steven Raia, Ralph Hulings, Ivan Hulings, nine grandchildren; Ashton Arevalo, Abriana Arevalo, Morgan Darden, Amber Hughes and husband Jason, Emily Hingle, Greg Seay and wife Megan, Brittany Gratz, Jennifer Giuntoli, and Robert "BJ" Alvers, Jr., and 12 great-grandchildren.
Visitation will be held on Monday, May 2, 2016 from 5:00pm to 8:00pm at the James Crowder Funeral Home in La Marque. A funeral service will be held on Tuesday, May 3, 2016 at 10:30am at the James Crowder Funeral Home, with Chaplain Sunny Langlinais and Gregory Seay officiating.
Pallbearers will be Darrell Hingle, Andrew Arevalo, III, Ashton Arevalo, Angel Copado, IV, Sam Garza, Jason Hughes and Adrian Johnson with Morgan Dean Darden as an Honorary Pallbearer.
The family would like to say thank you to Heart to Heart Hospice, for taking such great care of Carol our mother, and a special thanks to Roshanda Amey and Ashley Guzman.