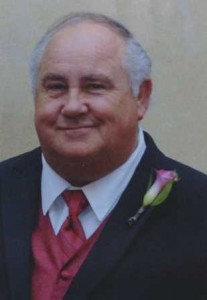 Burton Francis Girouard, 66, resident of Dickinson, Texas, passed
away February 12, 2015 in Webster, Texas. He was born October
25, 1948 in Perham, Minnesota and was preceded in death by his parents Eli and Jean Girouard.
He was a Deputy Sheriff with Harris County Law Enforcement.
Burton loved his work protecting and serving his country and community. He was a family man, who loved his family, his puppies, and the shooting range. He was an Army Veteran of the Vietnam War serving seven years.
Burton is survived by his wife, Darlene Ketchey Girouard; two daughters, Amy Wright and husband Adam, Cortney Kirbie and husband Morgan; sister Cynthia Langham; and numerous nieces and nephews.
A memorial service will be held at 3:00 p.m. Tuesday, February 17, 2015 at the First Baptist Church, in Dickinson, Texas.
In lieu of flowers, memorial donations may be made to the Bay Area Pet Adoption at 3000 Ave. R, San Leon, Texas 77539.