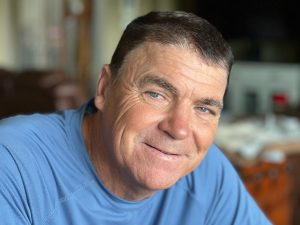 Bryan Carl Beerbohm, 57, passed away on March 12, 2023, in League City, TX. He was born on December 6, 1965, in Fremont, NE to Kenneth Virgil Beerbohm and Genevieve Ann Wagner. Bryan Carl Beerbohm is survived by: his husband, Terrylee Allert; daughters, Brittany Scully and Brooke Beerbohm; brothers, Virgil Beerbohm and Daniel Beerbohm; sister, Kinley Kavan; grandchildren, Oliver and Lillian Scully, and niece and nephew Chelsea Toebben and Tyler Going, and numerous family members and friends.
For many years Bryan managed multiple dairy farms in Nebraska. He had a passion for gardening, cooking, and baking. His love for bulldogs and plants was well known. Bryan loved to entertain, shop, and spend time with those he loved most.
For those wishing to honor Bryan, please send flowers or plants to Crowder Funeral Home, Webster, TX
Bryan's cheerful and funny nature will be remembered by all.