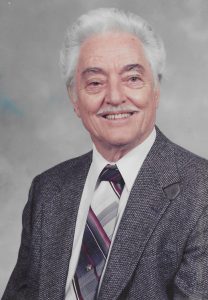 Bruce Wayne Whiddon went to be with our Lord on March 20, 2020, he was 90 years old.
Bruce is survived by his loving wife of 67 years, Marie Whiddon; his children, Melinda and her husband Allan Fikes, Tony and his wife Jo Ann Whiddon and Melody Abshire; his sister Fayerine Whiddon; his grandchildren,  Jarrett Whiddon, Jamie and Mark Rufo, Leigha and Casey Dobbins, Rustilynne and Cody Yarter, Jodi and Jeremy Polach; and his great-grandchildren, Shaylie, Gianna, Gavin, Zackary, Bradley, Landon, Kash, Klayton and Audrey.
He is preceded in death by his parents, Harold and Ocie Whiddon, his sisters June Young and Joyce Mitchell and his son-in-law Gary Abshire.
Bruce was born on September 25, 1929 in Merryville, LA. He resided there until he joined the US Army and served his country in White Sands, NM at Nike Missile Site. He worked and raised his family in Clute, TX but returned to Merryville after his retirement. Bruce had a servant's heart and helped many people throughout his life. He was a member of The United Methodist Church and The Masonic Lodge #329. Bruce had an ear for music and could play anything on the guitar but also many other instruments. He loved everything about cars; watching races, auctions, working on them, especially driving them…fast! His garden was second to none. But his family was always first.
Memorial Service arrangements are pending. In lieu of flowers, memorials may be made to his church, First United Methodist Church in Merryville P.O. Box 292 Merryville, LA 70653.